Ready for another crazy DIY?!?  Would you believe me if I told you this mirror is made of the following:  $1 plastic plate charger / an old shoelace / a mirror tile from IKEA* / Sharpie marker / Paint Pen.  I only spent $1.00 on this project and that was for buying the plastic charger!  Everything else was found on a treasure hunt in my garage.  [*I checked IKEA's website for these mirror tiles and do not see them for sale.  I did however see that Hobby Lobby has craft mirrors for $3.99]
I picked up a gold plastic plate charger at Michael's and glued the mirror tile onto it using Gorilla Glue.  I was a little heavy-handed with the glue and the next morning I had foam leaking out everywhere!
After I chipped off most of the crunchy glue boogers I was left with this ugliness and the dilemma of how the hell to make it look decent.  Let the garage rummaging begin!
First off, I found this old shoelace in some dusty corner of the garage and covered up the messy glue residue.
This is loooongest shoelace I've ever seen, but I'm sure glad we had it on hand.  I thought about leaving it as is, but pushed myself to make it something gorgeous.  So out came the black Sharpie!
I love chevron, especially black+white chevron.  So…a chevron mirror I was to have!   I free handed this ENTIRE design, but it's easy if you let any fear or hesitation go.  I started with a zig zag pattern around the edge, then filled the lines in a bit to give them more weight.
Once that was done, I brought out my white Painty pen and added now a white zig zag adjacent to the black one.  I kept repeating this process…
Black zig zags
Then white zig zags
Almost done!
Once my zig zags reached the shoelace I simply colored in the triangles and it was done!
I took these pictures at night thus explaining the yellowish tone to the pictures.
AND HERE SHE IS!
I decided it looked best in our master bathroom on top of the chunky shelves I recently made [stay tuned for that tutorial!].
I would say this mirror took about 1-2 hours to make, not including glue drying time.  It's such a fun project and I think the results are pretty amazing.
linking to: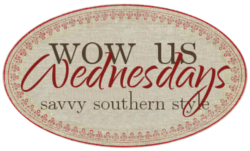 <<you might also like>>